DYNAMICS EXPERIENCE
Dynamics Experience is the largest annual congress of CraniumConnect for end customers of Microsoft Business Applications and Adobe Experience Cloud. On November 21, 2019 we welcome you at Theatre "De Meervaart" in Amsterdam! The main theme of this edition will be "Future Ready. Now "
Many organizations have digital transformation as a priority on their strategic agenda. However, research conduced by Gartner shows that only 11% actually achieve their goals. Who are these companies and why are they successful in establishing a digital organization that is "future-ready"?
INDUSTRY AND DIGITAL LEADERS
During the keynote you will get to know the stories of customers who have been successfully transformed into a "future-ready" organization, such as Bühler, Royal HaskoningDHV and ABÉO Group. In addition to these inspiring and authentic customer stories (both national and international), we offer more than 30 sessions in the afternoon in the areas of Customer Experience (CX), DataScience, migration, talent and education (higher education), Microsoft Dynamics365, PowerBI, Adobe Experience Cloud and Marketo.
Scroll down to check out the full program.
Morning Programme
08:30
09:00
09:30
10:00
10:30
11:00
11:30
12:00
Keynote: Future Ready. Now.
09:30 - 11:30
Keynote: Future Ready. Now.
09:30 - 11:30
9:30 - 9:40
Opening by the chairman
Speakers: Jay Ramsanjhal & Carl Padberg
Description:
Welcome by the chairman of DynamicsHUB and CraniumConnect.


9:40 - 10:05
Keynote: Innovation as a strategic driver | Bühler Group
Speakers: Paul D. McKeithan
Company: Bühler
Description:
Our renowned speaker for New York, Paul McKeithan, shares the extraordinary digital success story of Bühler on how they have become a market leader by deploying digital services in the value chain of their customers. This impressive family business is responsible for daily feeding over 2 billion people. What makes Paul's story remarkable? Paul states that he knows less about digital, but more about his customers.


10:05 - 10:25
Keynote: Talent in a tight labor market | The Adecco Group & Adecco Group Solutions
Speakers: Dave Harwood & Sandeep Bhandal
Company: The Adecco Group
Description:
Dave and Sandeep will share their vision on one of the most critical assets: personnel. Today, a future-ready organization also excels in attracting and nurturing talent. What are the biggest challenges customers of Adecco Group face today? And what is Adecco Group's vision on this? Exclusively during Dynamics Experience, they will share one of their newest developments in the Benelux.


10:25 - 10:40
Keynote: The strategic value of real-time customer profiles | Adobe
Speakers: Sanne Erven
Company: Adobe
Description:
Sanne Erven, Team Lead Digital Transformation at Adobe will share her vision and experience about the growing importance of customer experience within organizations and the increasing need to organize their customer journey in a smarter way. She will also zoom in on future-ready companies that recognize the strategic importance of personalized and relevant customer experiences based on real-time customer profiles.


10:40 - 10:55
Keynote: Optimal customer experience with Field Service Mobility | ABÉO Group
Speakers: Mike Risseeuw
Company: ABÉO
Description:
Mike Risseeuw, Service Manager at the French / Dutch ABÉO Group shares his vision on how embracing digital change, field service technology, business process optimization and securing governance has contributed to better customer experience and satisfaction. Learn how this global leader in sports equipment and official Olympic games supplier has established a vision to become future-ready.


10:55 - 11:15
Keynote: Intensive customer relationship through data | Royal HaskoningDHV
Speakers: Michel de Koning
Company: Royal HaskoningDHV
Description:
Michel de Koning, Director Sales & Marketing Aquasuite, will share the story about how digital technology has brought a more extensive customer relationship through a wealth of data. This has led to new partnerships, acquisitions, new business models and services, enabling this international player to stay ahead of their competition.


11:15 - 11:30
Keynote: National research Future Ready. Now.
Speakers: Marit van Dijk
Company: Avanade
Description:
Marit van Dijk, Head of Avanade Advisory Services The Netherlands will focus on the topic of digital transformation and why this is important for many organizations. She will cover two different axes of digital transformation, customer experience and operational efficiency. Furthermore, a comprehensive discussion on the different pathways to become future ready and the implications for the organization will be given by Marit. The model of MIT CISR (Massachusetts Institute of Technology - Center for Information Systems Research) will serve as the framework for these insights.

Closing
Afternoon Programme
12:30
13:00
13:30
14:00
14:30
15:00
15:30
16:00
16:30
17:00
17:30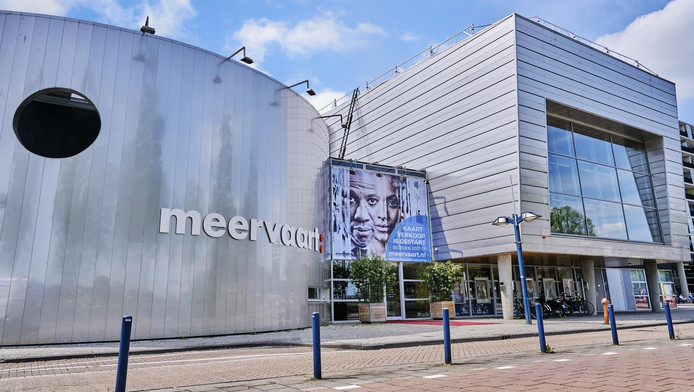 Where it all will happen
LOCATION
Theater de Meervaart
Meer en Vaart 300
1068 LE Amsterdam
020 410 7777
Parkeergarage Q-Park Osdorpplein
Osdorpplein 249
1068 ER Amsterdam