Emo Prins | BusinessBase

Emo is an entrepreneur at heart. With more than 15 years of management experience on the clock at various software and IT companies, he knows every process that takes place within a commercial organization. From finding leads to retaining customers. In addition to his role as CEO of BusinessBase, he is the initiator and former organizer of the ICT entrepreneurship industry conference and fulfills a role on the advisory board at two leading companies.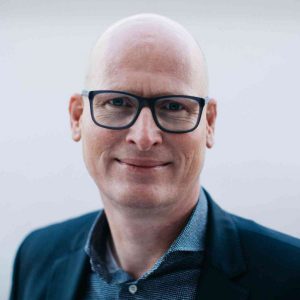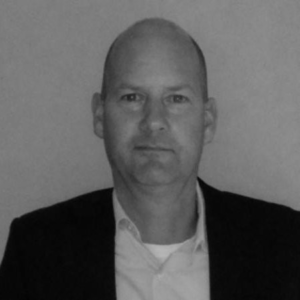 Harm Jan Westera | Koppert Biological Systems
Harm Jan Westera has more than 15 years of experience in Microsoft Dynamics ERP consultancy, both from a supplier point of view and from an end user perspective. At Koppert Biological Systems, he started his career as Lead Application Architect. Nowadays his current role is Manager Design & Development Applications.
André van der Wijk | Hogeschool Windesheim

Within the Windesheim University of Applied Sciences employed at the IVT department. Responsible for new developments within Dynamics365, ClickDimensions, Powerapps and Flow. After working in the CRM consultancy since April 2018 working for Windesheim. Now fully engaged in setting up and further expanding the data-driven university.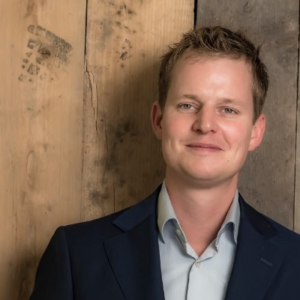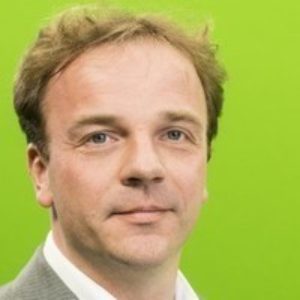 Axel von Maltzahn | Webcast
Axel has more than 15 years of experience at various innovative online video companies and is currently Commercial Manager at Company Webcast. Company Webcast is the market leader in Webinars & Webcasts and is active in Europe for hundreds of organizations such as AkzoNobel, Heineken, the Lower House, the province of South Holland and a large number of municipalities. Through the Next Generation Webinar Platform, more viewers are reached and involvement with the content and message.

Het bereiken van succes bij klanten met een zeer bekwaam en gemotiveerd team is zijn grootste drijfveer. 
Timo Bax | ​Businessbase
Timo eats, sleeps and drinks Microsoft Dynamics 365 & Azure and lies with a sleeping bag at the door when there are new developments. Under his leadership, our developers, support engineers, technical specialists time and again get the best out of themselves.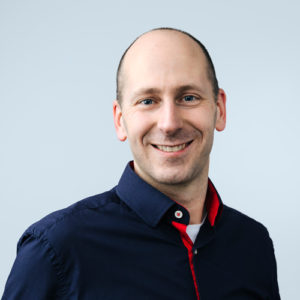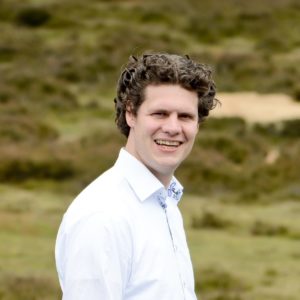 Hans Schouten | Mprise
How do you ensure that IT correctly supports people in their work? How do you manage (practically and realistic) the knowledge of both the processes and the design of the applications? In this session Mprise shows how you can turn the organization into a 'digital twin'. You use these digital twins to run simulations with organizational change and renewal. In this way you will gain much more insight with regard to the opportunities and risks of the optimization or implementation process. Come and experience how we can help you bridge the gap between daily business and IT! 

Het bereiken van succes bij klanten met een zeer bekwaam en gemotiveerd team is zijn grootste drijfveer. 
Jarco Penning | ​De Sales Coach

As a Social Selling Consultant & Trainer, Jarco is active in the IT industry. The center of gravity of his experience lies in strategically assured behavioral development and creation.
After Communication Management (HBO) and Social Sciences (WO), Jarco started as an organization consultant at TwijnstraGudde. He then worked as an account manager in the IT storage market with brands such as Netapp, DataDomain, 3PAR, Riverbed, Symantec and ScaleiO.
He is currently working with a team of professionals to modernize the sales organizations with advice, training and coaching. With the Social Selling concept they help companies in the transition to Sustainable Lead Generation by aligning Digital Marketing and Online Branding.
Within the concept they involve both system and behavioral development in order to achieve optimum lead -gen results.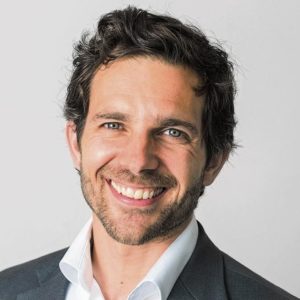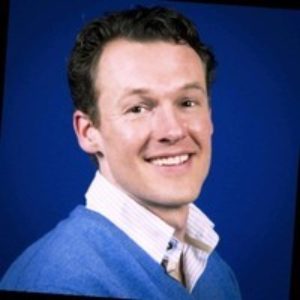 Jeroen Jonkman | Hogeschool Windesheim
Working at the Marketing & Communication department at Windesheim University of Applied Sciences. Responsible for marketing and data-driven work. Employed at the university of applied sciences since 2014. I quickly started to make marketing activities measurable. That has paved the way for CRM. Since October 2018 Product Owner of the CRM Dynamics.
Ryan Price | Avanade Netherlands
Ryan leads the Data and Artificial Intelligence group at Avanade Netherlands where he is responsible for the full breadth of offerings in this space including Data Platform Modernization, Intelligent Industry Solutions and Intelligent Automation. As the lead Solution Architect in the Data & AI space, he and his team help clients in their digital transformation by assisting them in identifying and monetizing data opportunities and turning these into modern data solutions that can be implemented agile and at scale. Additionally, he helps clients modernize their data platform using the latest capabilities and technology available in the Microsoft stack.  
Lastly he advises and helps clients transform into data-driven organizations where they are using data insights to predict and improve sales, efficiency, customer and employee engagement, ROI and business growth and profitability. Ryan has experience and operates in all industries and manages an account in Financial Services.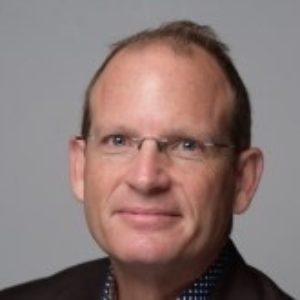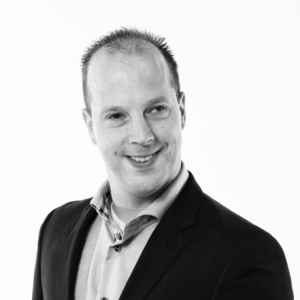 Joris Stoop | Ensior BV
Joris is a Senior Business Intelligence consultant at Ensior and has more than 10 years of experience within Business Intelligence. A true connoisseur! He is an enthusiastic BI specialist with an understanding of all dimensions of the organization. And he likes to discuss the strategic value of certain KPIs, but also to delve deep into the programming code. Joris is also co-developer of our BI solutions, such as Analytics4NAV.
On behalf of Ensior, Joris supports and guides a large number of companies with their business intelligence issues. For example, he successfully implemented our ready-made BI solution Analytics4NAV at various organizations! He would like to share his experience with you during the Dynamics Experience.
Raimon den Boef | ​Nyenrode Business Universiteit

After having worked in commercial positions for 10 years, Raimon has been working as a CRM functional manager for 3 years. He currently holds that position at Nyenrode Business Universiteit in Breukelen. His commercial experience ensures that he knows how to bring IT and Business together.
Raimon has experience with Dynamics 365, ClickDimensions and Dynamics for Marketing. Before joining Nyenrode, he also worked in the education sector at IIR in Amsterdam.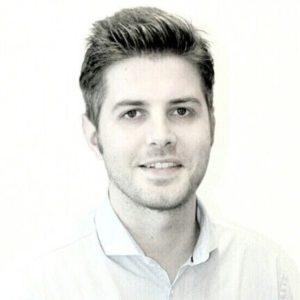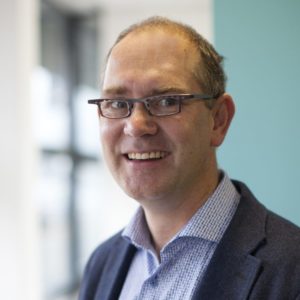 Harro Knook | Mprise
Harro Knook is a (training) consultant at Mprise. He has more than 20 years of experience in providing training and supervising implementations (ERP, CRM, D365). As a business economist, he has a clear vision of how ICT projects are successful. Thinking from an organizational strategy and goals; with an eye for employees, he guides clients in the field of knowledge and the implementation of changes. His approach goes further than advising and giving classroom training. He guides change through interactive workshops and the use of "gamification", with the aim of: implementing new working methods and building up the corresponding knowledge.
Reinout de Ruiter | ​Cegeka

Reinout de Ruiter has 15 years of experience within Business Processes related to IT. He has a passion to guide clients improving their business processes and their digital transformation strategy. He is a strong believer of the fact that data is everywhere and that we are always connected which makes data our most valuable asset.
Within Cegeka Business Solutions he purely focuses on the Food/Agri/Process industry. He has a broad knowledge of this specific industry and their drivers.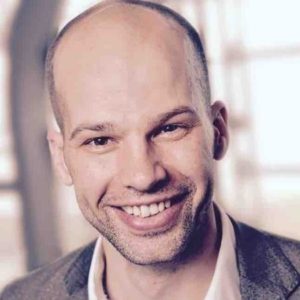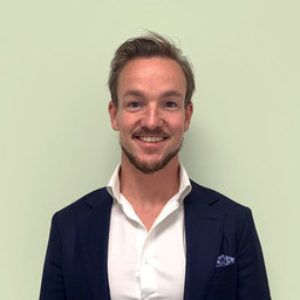 Richard Harsevoort | Salesscreen
As Sales Director leading the Sales team of the BeNeLux. All team members have their eyes and ears open to innovate the way in which we work. Our gamified work-environment and programmatic approach on reflexivity support the team leveling-up.
"The strength of the team is each individual member. The strength of each member is the team" – Phil Jackson
SalesScreen is a Norwegian scale-up with offices in Europe, Asia and the US.
We have created a cloud-based sales motivation software with the purpose of solving the global problem of disengaged employees.
By combining gamification and visualization of KPI's we manage to drastically increase activities and revenues for thousands of teams worldwide.
After implementing SalesScreen our customers see increased adoption of existing business systems, higher productivity and more engaged employees.
Rik Gruijthuijsen | ​SolutionHouse NL

Rik Gruijthuijsen has been active in automation since 1998. Started as a consultant at a company that made its own ERP software and mainly automated wholesalers. In 2001 he switched to Damgaard Axapta 2.1 (the distant ancestor of Dynamics D365F & O).
In the role of consultant grew to lead consultant, and then switched to project management. In that role, I was increasingly concerned with strategy and organization around a project. Also more than average interested in the human component behind automation.
He has further deepened the field of project management at 2 large automation companies (Deloitte and Logica / CMG). Worked on program management and change management at these companies.
Approached by SolutionHouse Denmark at the end of 2018 to take on the role of Managing Director in the Dutch branch of the company.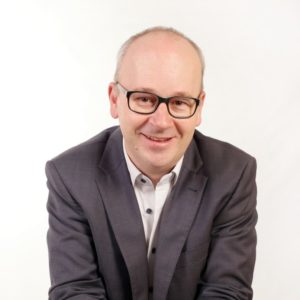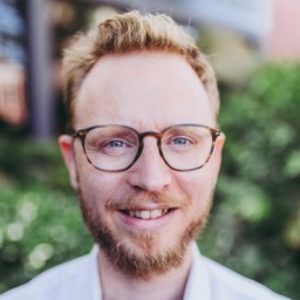 Simon Thunnissen | Universiteit Groningen
I connect. I connect people and all the loose ends together. Because of my analytical skills and ability to think conceptually, I easily identify opportunties and come up with new ideas towards concrete results. Complexity makes my work interesting and people make my work valuable. With my transparant approach and attention for people I create a basis for support to keep improving the organization or start new projects. My advisory skills ad value at the level of decision-making in management and boards.
I love making new professional acquaintances, so don't hesitate to contact me about opportunities, personal development, management, or basketball.
Simon Houmes | ​Nationale Nederlanden

In this session Simon Houmes, working at Nationale Nederlanden, will explain how Nationale Nederlanden is preparing for the European Accessibility Act, which will come into force in 2022. This legislation requires that people with disabilities have access to the services and information offered online. Which activities have Nationale Nederlanden already undertaken, which still need to be undertaken? In the Netherlands there are 2.2 million people with a disability, how do you as a company deal with this target group when it comes to customer experience and services (in a b2c environment).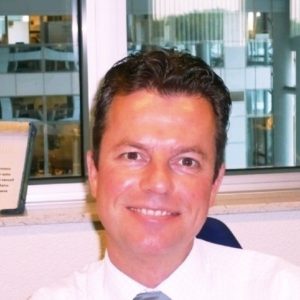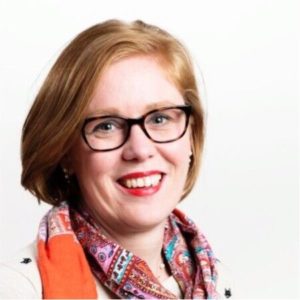 Saskia Kitaman  | Goliath Games 
Saskia Kitaman is an experienced HR and recruitment professional with both commercial experience and corporatizing experience where the right balance between commercial and human capital is always paramount. Saskia has clearing experience with setting up and changing management of an HR department as well as several recruitment departments and a member of the MT team.
Thomas van Buren | ​Hillstar Business Analytics

"Data tells more than a thousand words!" Thomas van Buren has a history in logistics and finance. With his applied knowledge, he knows the challenges of SMEs. "We use Power BI to show people where the improvement possibilities are and thus give them the capacity to grow with their own data." As CTO and co-owner of Hillstar, he is responsible for more than 250 BI implementations in the EU region.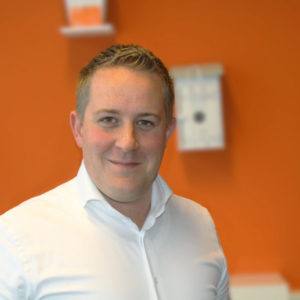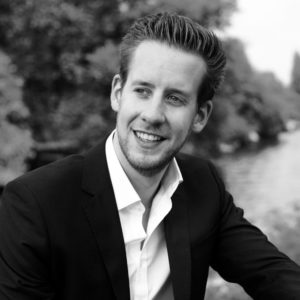 Thomas Dieste   | AmberScript
Thomas is co-founder and commercial director of AmberScript, a company specialized in developing high-accuracy automatic speech recognition. After being in the market for only 1,5 years, AmberScript's service is used by over 150.000 users to transform conversations into text using high-accuracy speech recognition.  

Thomas is working closely with governments and higher education in the Netherlands, Germany and other EU countries to use AI to create a more inclusive society.  
Julian Zwart | ​Mprise

Julian is a consultant and trainer at Mprise. He originally started with Dynamics CRM and has now specialized in becoming a Powerapps consultant. Everything starts with customer focus: what is the challenge and how does software help with that. The traditional working method, looking from software to a customer problem, is no longer in line with today's customers. Julian has seven years of experience as a consultant and trainer. At Mprise he focuses on knowledge transfer from Dynamics CRM. The training he gives focuses in particular on field service and customer service. With regard to CRM, he tackles projects related to implementation and optimization. The best thing is to realize a project together with the customer instead of just for the customer. He believes that after a project the customer should be able to do everything himself and be self-reliant. Then he is really satisfied.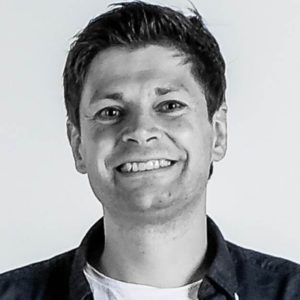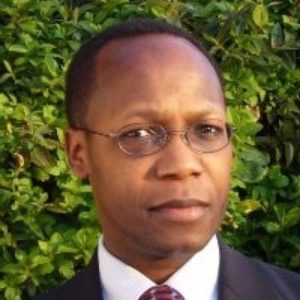 Abraham Joseph  | IOT Insights
Abraham is Founder and Editorial Director of IOT Insights. He has over 20 years' experience in telecommunications and IT and has managed major projects for investors, regulators, telecoms and cable TV operators, equipment vendors, independent software vendors and enterprises.
He founded IOT Insights in 2014 as a spin-off from Device Management Forum, which he founded in 2006.
Prior to founding Device Management Forum, he was Director of Consulting at Gartner and Consulting Director at Ovum. Previously he worked for over ten years in a variety of strategy, business development, marketing and product management roles at Alcatel and Nortel, and as IT manager at a major UK health district.
 Maarten Westdorp | E.ON Group

Maarten is international lead data enablement for Innogy and part of the E.ON group, a European energy provider servicing over 50 million customers. He works closely with all of the groups subsidiaries, such as Essent & Energiedirect.nl, to drive new and scale existing data driven use-cases, with an emphasis on creating impact on value. Part of his daily activities, is to constantly discover new opportunities in leveraging data, often using marketing technology and the digital channels to deliver an enhanced customer experience. Known for his understandable explanations of today's technology landscape, he connects the business and technical teams to deliver success.