Jay Ramsanjhal | CraniumConnect

Jay Ramsanjhal is chairman of CraniumConnect, the largest independent business community for Microsoft Business customers. In the past, Jay worked in at management consultancy and interim (change) management organisations, especially in the field of Customer Engagement and Digital Transformation. He has proven to be successful at complex projects, where he operated at the intersection of people, processes and IT.
Jay is known for his empathic and people oriented approach, without having to give in on vigour and the end result. Jay speaks about digital disruption and innovation and is evangelist of Digital Engagement, with an emphasis on how effective use of digital technology can lead to higher levels of customer satisfaction. Furthermore is he the creator of the Digital Engagement Framework, a strategic instrument that helps organisations to adopt Digital Engagement.
As a speaker, Jay adopts his message to the audience, which allows him explain complex topics in an understandable and clear way. He often uses humour with a sharp edge as a catalysator to captivate and connect with the audience.
Sergej Berendsen | CraniumConnect

Sergej Berendsen is a seasoned, independent program director, CIO and COO, responsible for a multitude of large transformations in de financial and regulatory industry as well as two Fintech start-ups. He has also been initiator of Corporate Tribes, a foundation focused on sharing and deepening Agile strategies, different way of workings and digital transformation. Several real examples of successful agile transformations in a legacy environment will be discussed. He will demonstrate how these changes follow a structured path, connecting the practice with a theoretical foundation. He will provide guidance, tips and tricks on how the start your own agile or digital transformation.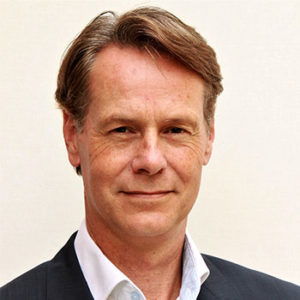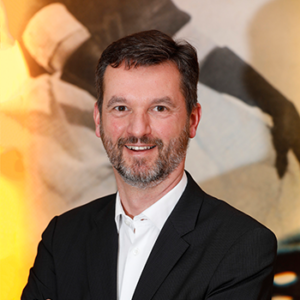 Paul Ossewold | CraniumConnect

With an educational background Paul has worked in IT since 2000 and is now a self-employed Executive Community Advisor with CraniumConnect.

A business driven, passionate, innovative bridge builder, with a clear business-IT vision and proven track record as change manager and CIO. Someone who knows that culture is as important as technology, that silos must be overcome in a modern business, that good IT projects are always based on the right balance between price, speed and quality. Someone who is not afraid to express himself, but who's views are based on all available facts, because he knows that data is important for every digital transformation as measuring and knowing the customer needs are important to the success of the company. Because the customer always comes first.

His creative view on Information Technology and Digital Transformation, guided by strong architectural principles, helped him as CIO for PRIVA in the alignment of IT and Business. He worked towards the digital transformation of this innovative company, which makes solutions for sustainable climate control and process management in the horticulture industry and the built environment. The journey to the cloud based on Microsoft technology resulted in new products, systems and data management.
Ron Meijer | Kiwa

Ron Meijer studied Business Administration at the Erasmus University Rotterdam. He started his career in the financial industry acting as a consultant for Banking Technology and Information management. In 2008 Ron joined the Port of Rotterdam being responsible for Corporate Information Management and Projectmanagement & Realisation. Beginning of 2013 Ron joined the Municipality of Alphen aan den Rijn as CIO responsible for amongst others a large merger between three Municipalities, including the integration of three different datacenters and application landscapes. Currently Ron is Corporate ICT Director for Kiwa and is responsible for the worldwide group ICT and responsible for the global ERP program FLOW!.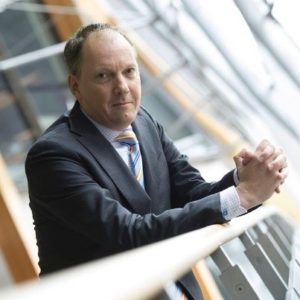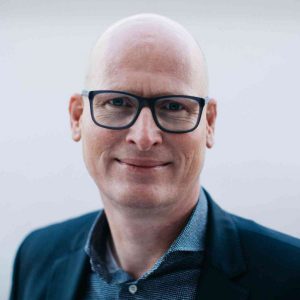 Emo Prins | BusinessBase

Emo Prins is a born entrepreneur. Due to more than 15 years of management experience at several software- and IT organisations, he is familiar with all business processes within a commercial organisation. From generating leads to customer retention. Next to his role as CEO of BusinessBase, he is initiator and former organiser of the industry congress ICT entrepreneurship and is a member of the advisory board at two other prominent organisations.
Harro Knook | Mprise

Harro Knook is a senior trainer and consultant at Mprise. He started working at Mprise in 2010 and has over 20 years of experience in hosting IT courses and leading IT implementations (ERP, CRM, D365). As a company economist, he has a clear vision on how and why IT projects are successful. According to him, the key to success is knowledge and competence. Thinking and acting from a strategical and target-focused perspective, with an eye for employees (and their corresponding responsibilities), he guides customer on change management and the latest technological developments and trends.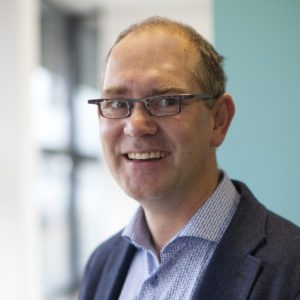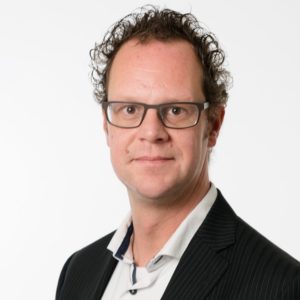 Bart Linders | Ensior

Bart is Senior Business Intelligence consultant at Ensior. He is an enthusiastic BI generalist with understanding for all dimensions of the organization. He likes to discuss the strategic value of certain KPIs, but also likes to dive deep into the code. Bart has more than 15 years of experience with Microsoft BI. In that period he fulfilled all possible roles in the field of Business Intelligence. Over the last two years, he supports companies on behalf of Ensior in a flexible implementation of Analytics4NAV. Before that he was Lead Developer, Product Owner and architect.
Nico van Zanten | Feenstra
As an experienced and result-oriented manager for international roles in program management and innovation,
Nico has led many digital transformation projects in the wholesale, project and service management environments.
As a manager, he is a very energetic leader and a natural communicator.