Formpipe
Formpipe Software was founded more than twenty years ago in Denmark and specializes with its product Lasernet in leading Document Input and Output Management software.
More than 2.800 customers worldwide use the advanced functionalities of Lasernet. Lasernet allows organizations toquickly and easily design, format, convert and distribute all incoming and outgoing business documents in all electronic formats.
Lasernet has an unrivaled integration with Microsoft Dynamics AX, NAV and 365.
Formpipe Software is aMicrosoft Gold Partner and member of Microsoft's Technology Adoption Program (TAP).
Formpipe Lasernet is sold and supported through a certified network of global partners.Formpipe Software has offices in the Benelux, United Kingdom, Germany, France, Denmark, Sweden, Norway & Finland.


Mprise
Mprise (est. 1991) is specialized in Dynamics NAV, Dynamics AX and Dynamics CRM. Three individual software applications which support the business processes of many companies in a large variety of sectors. Mprise supports over a hundred companies using these applications. Mprise is driven by the following core values:
Craftsmanship. Mprise puts great value in continuous education of their employees. Mprise employees make freely use of the Mprise Academy and each employee is allowed a yearly budget to develop him- or herself through outside training in their area of expertise or in skills.
People-orientated. Mprise values people. Mprise believes that its employees are the most valuable asset of the company, because of their knowledge and skills. They cooperate with the key users of customers to add value to software applications. In the end, it is all about our customers'key and end users, because they have to do their job. That is why Mprise ensures that they get the ICT support they need.
We do not support business processes in the first place, but we support customer users of Dynamics NAV, AX or CRM applications, focusing on everyone's responsibilities.
BUSINESSBASE
Businessbase Customer Engagement Engineers.
In a world where anyone could be your customer is customer knowledge and the ability to respond to it the key to success. BusinessBase understands this like no other and gives you the strategy and tools to yield more value from existing and new relations.
We achieve this through insight, ultra-clear processes and the opportunity to deliver the right message at the right time to your (potential) customers. BusinessBase helps you to organise people and processes within your organisation and make the transition to Customer Engagement Management,
Marketing Automation and Customer Intelligence. This is how we get your organisation ready to deliver the optimal customer experience with maximum return. From data analytics to intelligent automated campaigns and from the first point of contact to dealing with a complaint.
All competencies under one roof.
BusinessBase has a team of over 30 specialists, from analysts to developers. Each of them passionate to optimise your Customer Engagement strategy and Microsoft Dynamics 365 Customer Engagement (CRM) business software, whether it concerns a standard module or custom made solution. We are a Microsoft Gold Cloud CRM partner and ISO 27001 and9001 certified.
Ensior
Ensior is the Business Intelligence specialist with an extensive and proven track record. For more than 15 years now, we have been ensuring that organizations achieve maximum hold on their business processes and enabling them to access the necessary information in a timely and accurate manner. Through the application of proven BI technology and our knowledge of the underlying processes, we give our customers a competitive edge.
Ensior's commitment to quality and our pragmatic approach underpin our successful reputation in the various industries in which we operate. We offer peace of mind. We give you insights in the performance from your processes and people.
As BI specialist we focus on Microsoft BI solutions for our customers. Especially for companies who use MS Dynamics (NAV or AX) we offer ready to use reporting and analysis solutions like Analytics4NAV.
These solutions are developed by Ensior based on MS SQL server technology and Power BI. Please visit our stand or listen to our customer case presentation.


Codit
Our cutting-edge Azure integration solutions connect your business to your customers, employees, suppliers, partners, and followers. Connecting means pooling your and our specialized knowledge andskills to create a winning solution. By harnessing our talents and powers, we realize true digital transformation.
Codit is an innovative IT company which provides next-level consultancy, technology, and managed services to leading brands worldwide. We successfully help companies reduce operational costs, improve efficiency and enhance communication by integrating people, applications, and things. Codit employs more than 180 people in Belgium, France, Portugal, Switzerland, United Kingdom, The Netherlands, and Malta. Since 2000, we have successfully implemented over 500 integration solutions worldwide.
KPMG
KPMG Crimsonwing is an international business & IT solutions provider that supports organisations in business transformations enabled by technology. Our work focuses on Enterprise Resource Planning (ERP), Customer Relationship Management (CRM), eCommerce and ITintegration. Using our business and IT expertise we can help automate and transform organisations with the established business technology solutions of Microsoft and a wide range of professional services. KPMG Crimsonwing consists of more than 500 skilled employees, offers 24/7 support services and has a near-shore centre in Malta. Together with KPMG's global network of member firms clients can benefit from a broad professional palette of business services, enabled by technology.
Hilstar
Hillstar specializes in transforming data into actionable insights with Power BI. We develop role driven analytics to improve performance. We believe that it's not just tooling that will make your BI-project successful. It's a way of thinking and working. We help you become a data-driven company to answer complex business questions. With our 'of the shelf' BI solution for Microsoft Dynamics AX, NAV and D365 FO and Business Central we can implement a complete environment in a short period of time. By combining ERP, WMS and for instance CRM, you get that 360 degree picture you are looking for.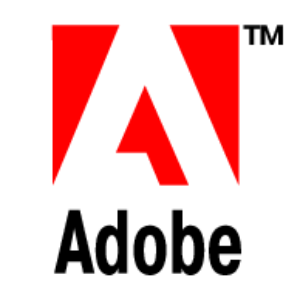 ADOBE
Make It an Experience.
Only Adobe gives everyone — from emerging artists to global brands — everything they need to design and deliver exceptional digital experiences.
Adobe Experience Cloud
Adobe Experience Cloud gives companies everything they need to deliver a well-designed, personal and consistent experience to their customers. Adobe Experience Cloud is comprised of Adobe Marketing Cloud, integrated solutions that help brands connect with customers on a personal level; Adobe Analytics Cloud, Adobe's customer intelligence engine that helps brands move from insights to action; and Adobe Advertising Cloud, the industry's first end-to-end platform that manages advertising for TV and all digital formats. 
Adobe Experience Cloud data transactions grew to 97 trillion in Q2.
More than two-thirds of Fortune 500 companies use Adobe Experience Cloud today, including 10 out of the 10 largest corporations and financial services companies in the U.S., and 9 out of the 10 largest media companies in the world.
60% of Adobe Analytics transactions come from mobile devices.* Industry analysts have named Adobe the leader in nearly 20 categories, such as Web Content Management, Digital Marketing Analytics, Digital Commerce, Marketing Cloud Platforms and more.