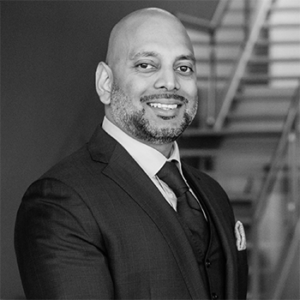 Jay Ramsanjhal | CraniumConnect B.V.

With his experience as a CIO of Generali and later as a partner at a management consultancy organization, he has guided strategic projects at the interface of Customer Engagement and Digital Transformation.
Jay is known for his empathetic and people-oriented approach, without sacrificing decisiveness and the end result. He talks about digital disruption and innovation and is an evangelist of Digital Engagement, emphasizing how effective use of digital technology can lead to better customer satisfaction. He is also the founder of the Digital Engagement Framework, a strategic tool that helps organizations to adopt Digital Engagement.
Michel de Koning | Royal HaskoningDHV

As Associate Director of Aquasuite, Michel is heading a team of passionate and highly skilled professionals that create solutions that make a difference for the water industry. 
 
Shortly after starting at Royal HaskoningDHV, he developed Aquasuite smart water software for optimizing the drinking water distribution of Amsterdam. Subsequently, as a product manager, he launched three new smart water software products. Managing a significant number of smart water projects, Michel came to understand the market and the client's needs (known and unmet). Furthermore, as he has been involved as a consultant and project manager in many automation projects, he came to know water companies from the inside and know their needs on data, control, automation and IT.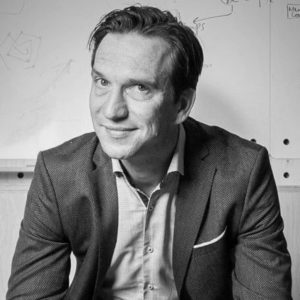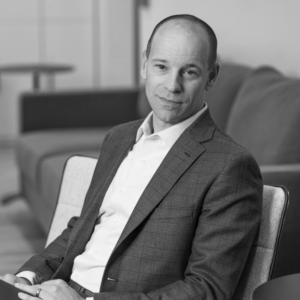 Paul D. McKeithan | Bühler Group

I have a diverse background. As a young man I helped my father start a nursery age pig farm and that entrepreneurial spirit has never left. I have spent a career in Buhler but along the way have had many experiences. I started my career as a mechanical engineer focused on helping food manufacturers optimize their process by creating a new bu focused on field consulting. Then moved into product management and business development as VP of the global sales. Now lead our group to help our customers reach sustainable energy saving and reduce waste with digital transformation. This entrepreneurial spirit and change coaching is my true passion and I am enjoying being part of this Digital Industrial revolution.
"Having worked in the food industry for over 20 years I feel a strong obligation and passion to meet the upcoming challenge of food shortage.   We truly have a chance to leverage IIOT to connect more than just machines but people.   Bringing people together to provide safe, healthy, and sustainable food for generations to come.   The solution is at our finger tips and this is exciting for me."
Sandeep Bhandal | Adecco Group

In September 2018, Sandeep Bhandal was appointed Head of Sales, Solutions and Strategy for the Adecco Group UK and Ireland. Within Sandeep's current remit he is responsible for driving and developing the strategy for attracting new business as well as the retention and expansion of key accounts. Sandeep achieves this through the management of all bid opportunities, the implementation of client programmes and supporting clients to achieve their objectives through fluent solutions and complementary services.  
Sandeep started his career in 2001 within the business development team for Hays, a leading global professional recruiting group. Shortly after, Sandeep took the role of Account Director for TMP World where he developed Resourcing Solutions services, sales model and implemented reporting systems to drive profitability and performance.  
In 2011, Sandeep joined the Work group as Head of Work Resourcing, his responsibilities included reviewing and implementing recruitment strategies to ensure the Resourcing Service Centres longevity to deliver future projects. Soon after, Sandeep assumed responsibility for all delivery methodology, surety of supply and commercial performance for Work Group in the role of Director of Attraction & Resourcing 
In 2014 Sandeep joined Penna as Director. Penna is our people management business with an exceptional track record of working in partnership with the public and private sector. Penna were acquired by the Adecco Group in 2016.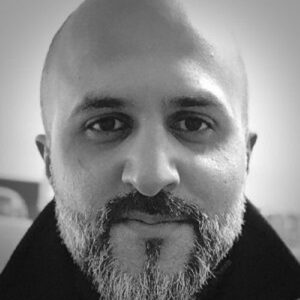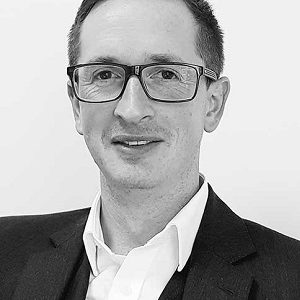 Dave Harwood | Adecco Group Solutions

Dave Harwood was appointed as MD of Adecco Group Solutions in Q1 of 2019 after spending 12 months in the business providing strategic consultancy across our brands to support the creation of Statement of Work and project outcome based services.  
With 22 years of experience in IT outcomes and as a previous innovation award winner for similar services in the recruitment sector, Dave's career has touched upon both public and private sectors. Having previously run IT Operations and Service Management for TalkTalk for just under a decade; responsible primarily for setting up offshore and nearshore solutions, driving cost effective procurement across technology and advising on their acquisitions and mergers.  
In more recent years Dave has worked for a variety of FTSE100 consultancy firms supporting a number of start-up technology companies and advised on investment for some pivotal software solutions brands prior to joining Manpower, Experis Project Solutions where he built the Solutions and Services client base with key client wins in Cisco, Microsoft, HPe and Level 3.  
Most recently Dave managed a complex portfolio of telecommunications and aeronautical programmes for Gatwick Airport. 
Dave is accountable for the strategic development of our Adecco Group Solutions brand and energising the solutions and services capability acting as an enabler to drive enhanced outcome based contracts from our professional staffing brands. 
Mike Risseeuw | Janssen-Fritsen

– Responsible for the service and product safety department of Janssen-Fritsen.
– Job Expert Service ABEO
– Member of the European standards committee CEN / TC 136 / WG 22 – Gymnastic and playing field equipment
– Integrate 25 years of experience with digital forms (reports / inspection data) in business automation and mobile data communication for technical field service employees. 8 years from IT companies, 17 from management Technical companies
– Automation: Planning, Routing and scheduling software, Damgaard XAL, Axapta, Microsoft Dynamics AX, Dynamics 365 Field service, Resco (woodford)
– Many automation projects in various roles of programmer, data analyst, consultant, architect, job expert, project manager.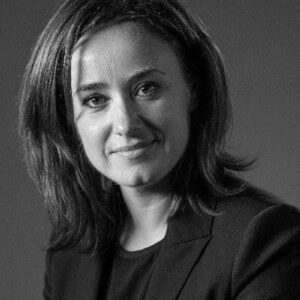 Sanne Erven | Adobe

Sanne is a senior business consultant and part of Adobe Consulting Services in Benelux. She works closely with clients to drive maximum value out of new and existing Adobe Experience Cloud product implementations. As a business consultant, she guides clients in the most optimal implementation and roadmap looking beyond the Adobe Experience Cloud technology: what does it take from strategic and business operations perspective to be successful in customer journey management, marketing automation, data driven marketing, optimisation and personalisation. Sanne joined Adobe in 2017, coming from strategy firm (Deloitte Digital), and has over 13 years of consulting know-how and expertise in Digital Transformation combining strategy, business processes and technology. She has worked across various industry verticals such as retail, B2B, media, finance and government.
Carl Padberg | ABEO Group

Carl Padberg is responsible for ERP applications for the sports division of ABEO group. He started his career as a system administrator / RPG developer / Business Consultant on IBM mainframes. From 1996 till 2011 worked as a Functional Solution Architect / Functional Consultant / Project Manager Dynamics AX at Microsoft partners for national and international customers in different branches. Carl Padberg is mainly busy with analyze and optimization of business processes in combination with ERP software by using the standard functionality of the software.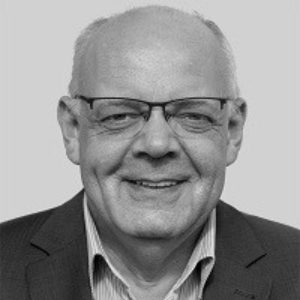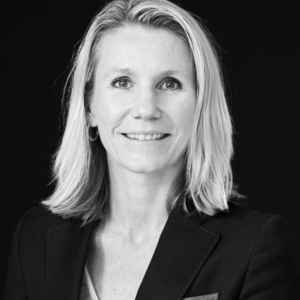 Marit van Dijk | Avanade

Marit has almost 20 years' experience in consulting senior leaders and board room members on subjects such as (digital) strategy, business transformation, governance, organizational design, cost optimization and portfolio management. She currently leads the Avanade Advisory Services business in The Netherlands. In this role Marit is responsible for building and expanding the Advisory Services team. This team develops digital transformation strategies for Dutch organisations and advises them on becoming future ready now.